Did you know you could check out ebooks and audiobooks through the library to read on your computer, phone or tablet?
Great news! It's simple!
If you have a phone, you will first need to install Libby, which can be downloaded from the app store. See images below.
Libby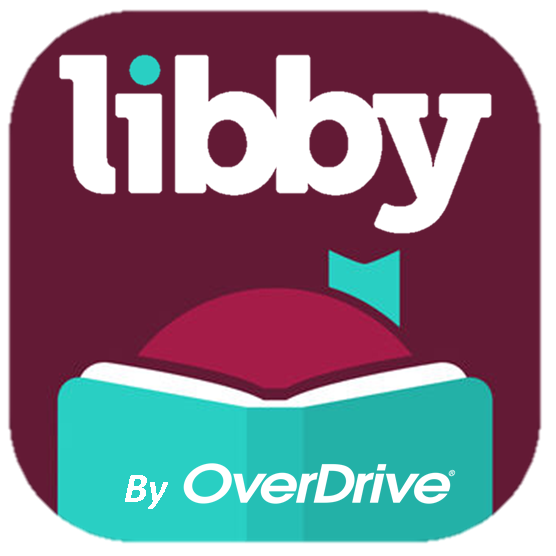 See directions below for initial set up.* If additional help is needed, please stop into the library for assistance.
Once set up, open Bridges to browse for ebooks, audiobooks, magazines, and more!
Libby Set Up Instructions:
*You will only need to follow these steps for the initial set up. Once set up, skip to step 9.
1. Find and install app from the appstore
2. Once installed, open app.
3. The app will ask you if you have a library card, Click Yes.
4. Click I'll Search for a Library and enter "52645" for the zip code.
5. Click the one that says "Bridges - HJ Nugen Public Library"
6. You will need to Click on "H.J. Nugen Public Library - New London" (in marroon colored type)
7. Enter your card number and hit Next. Then enter your phone number (without area code, unless its not 319, in which case you will need the area code) or password if you have set one up. And click Sign In and wait for it to load.
8. Once your Card is loaded, click Next and it will open Bridges, where you are now able to browse, search, and check out materials to your device.
9. Open app, click on library down in the lower left corner to browse Bridges or click on Shelf in the lower right corner to see/open the materials you have checked out.
How to Install the Libby App on your Kindle Fire Tablet
The Libby app is not available in the Amazon app store on Kindle Fire devices, but it can be installed by following the steps below.
1. Prepare your fire tablet
Go to Settings > Security (or Applications) > Enable Apps from Unknown Sources (this will prompt a warning message - That's normal.
2. Open your device's Silk browser
Visit https://apps.goodereader.com/android-apps/e-reader-apps/?did=39495 Where you'll find the Libby app. Tap on the Download button.
3. Install the Libby App
After the download is complete, tap Open > Install to install the Libby App.
4. Set up the Libby app with your library card
Launch the Libby app from the Kindle's carousel page and follow the prompts to find your library and add your library card(s) to the app.
5. Go back to Step #1
...and disable the setting "Enable Apps from the Unknown Sources."